offering web design solutions
Website Design Tailored to Your Business Needs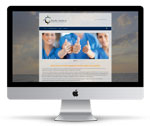 Innovative Designs
We design websites with our customers in mind. Each website is built to be unique to the company or individual for whom we are designing. Transform your ideas into digital realities with our web design solutions.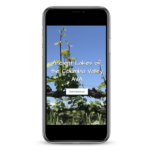 Mobile Responsive
Maximize your reach with our mobile-optimized web designs. Our websites are designed to work across all devices and browsers. Over 5 billion smart phones are in use today. Ensure your website stands out on every device.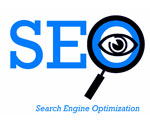 Search Engine Optimization
We implement search engine optimization (SEO). SEO tools helps increase the visibility of websites in generic searches. For this reason each website is built with SEO in mind to attract interested visitors.
Custom

WordPress

Websites
Winning Web Works Offers a Complete Range of Website Services
Winning Web Works can provide you with a website that suits your specific needs. Whether you are an individual looking for a portfolio website, a non-profit organization seeking to establish an online presence, a law firm aiming to enhance its SEO ranking and appeal, a doctor's office requiring regular website maintenance, a school in need of website redesign, or a store or business entrepreneur wanting to market products online, Winning Web Works is here to help you achieve your goals.
We also offer branding and social media services for integrated marketing purposes.
Flawless Functionality Across All Devices
Based on Google Analytics, 60% of website visitors use mobile phones, 30% use desktop computers and laptops, and 10% use tablets. Considering these statistics, Winning Web Works ensures that every website they build is fully optimized to work efficiently on all types of devices.
Featured Web Design Projects
Frequently Asked Questions
Winning Web Works has been designing websites for over twenty years. We know what it takes to design a user friendly website with user experience (UX) and user interface (UI) in mind. We also follow the American Disability Association's (ADA) guidelines when building websites. We have the skills necessary to design SEO-focused websites that look good on all devices and attract visitors, customers, and donors. Whether you are looking to sell products or services, share information, or just get your name recognized, Winning Web Works can help you reach your goal.
Building Websites from Coast to Coast
Partnering with Clients from Across North America: From Local Businesses to International Organizations
Laveen, Arizona
Bakersfield, California
Steubenville, Ohio
Des Moines, Washington
Quincy, Washington
Seattle, Washington
Spokane, Washington
Tacoma, Washington
Wenatchee, Washington
Tyler, Texas
Vancouver, British Columbia
© 2018 - 2023 Winning Web Works